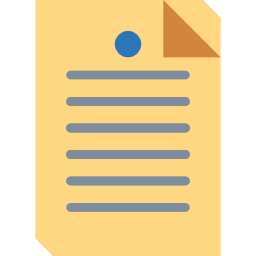 I received Gated as a publisher ARC through NetGalley in exchange for my honest review.
Gated is a story of Lyla, a girl who was raised in a community, that (unbeknownst to her) is actually a cult. Since she was 5, she has been trained to protect herself, be a contributing part of the community, and was sworn to secrecy from the outside world.
This all changes when she meets Cody.
Hire a custom writer who has experience.
It's time for you to submit amazing papers!
order now
Picking up this novel, I was a bit weary because my type of reading is normally of the sci-fi genre. I'm not really into anything that doesn't involve magic, or dragons, or something along those lines. This book was very refreshing because, while it was all possible in the real world, it was still an extremely entertaining read.
One thing this book lacked was fitting character development.
Lyla's character is bold and open-minded. It's a bit out of place, seeing as she has been raised in this community where they have essentially brainwashed their entire lives. It would make more sense for an outsider to have the thoughts and feelings she does or even one of the adults who had entered the community at an older age.
Cody is sweet, but his character seemed a bit unnecessary. I felt like he was only in the novel to introduce the standard love triangle.
Pioneer just didn't fit the bill. He was the leader of the cult, which (by definition) needs to have a religious or spiritual basis. I didn't get this feeling from Pioneer. All I got from him was some guy who was really good at manipulating people who are vulnerable and wants to be in charge of a bunch of people.
The plot was interesting, a cult-raised youth coming to terms with the outside world. It kind of reminded me of the TV show Breaking Amish. I liked the whole Lyla-coming-into-herself plot more than the Pioneer-murdering-everyone plot.
I do recommend the book for anyone who is willing to go into it with an open mind. There are some large character flaws, but I think it's worth the read for the plot and setup alone.