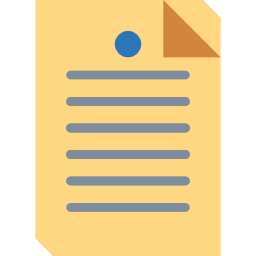 INTRODUCTION
In the last decade, Britain has become one of the most important country that leads as an intermediary in interfaith dialogue among young generation. Furthermore, it is clearly that there is an increase in social activities of young people in the UK after interfaith collaboration. Edmunds (2010) states that some young Muslim's in the UK are naming them "British" or "British-hyphenated" because they believe that it is easy to be a Muslim in Britain in sense that it provides freedom of belief and as a result this supports to build an integration. For instance, in 2014, The Inter Faith Network for The UK has arranged an event to combine young people in building interfaith collaboration to give participations the opportunity to share efficient practice and to discuss the methods to develop more organisations. Hence, interfaith collaboration is fundamental for the wellbeing of both society and global world in fact it supports to interact between people of diversity backgrounds (Young Voices, Young Agents for Change report, 2014). According to Hansmann (2016), "Interfaith collaboration consists of intentional constructive cooperation and positive interactions between individuals or institutions of different religious traditions." However, it could be argued that this type of collaborations might be challenging due to the different beliefs such as the nature of god and because of the lack of awareness about other religions. Therefore, in this essay, the argued obstacles to interfaith collaboration amongst young Muslims for their social activity and the solutions would be evaluated. This essay will explore some of the ways in which interfaith collaboration can result in meaningful social activity change for young Muslims in the UK.
Fist of all, combining face to face in common values with different religious traditions might have a significant impact on developing social activity among young Muslims in the UK. In other words, it could offer them an opportunity to appreciate their common values and with this to improve their partnerships, it could build cohesive communities, clemency for others or strong perceive of social justice and it could encourage them to arrange further organisations (Face to Face and Side by Side report, 2008). Furthermore, first Muslim generation in the UK were just integrating in narrow circle with their countries of origin and they could not spread out of their familial, emotional and financial boundaries. Contrary to this, young Muslim generation are building widely integrations and they are more engaged in social activities (Edmunds 2010). For instance, every year in the UK, people of different religions are invited to "Ramadan dinner" by variety of young and dynamic Islamic communities with the intention of collaboration. According to the Inter Faith Network for The UK (2017), this event generally manages to involve people from different faith organisations and build praiseworthy dialogue between them and encourage them for further discussion and action. However, it might be argued that existing beacon in food events, could avoid young Muslims to involve them due to the halal food principle in sharia law. This proposed reason seems not to be a considerable issue because recently, many fast food and restaurant chains are offering halal food in the UK, including KFC, Nando's, Pizza Express and McDonalds (Henley, 2014). As a result, meeting face to face in common values could be effective by improving young Muslim's social activity but even so there might be more methods to develop it.
Secondly, side by side collaborative social actions can also have considerable effects on resulting meaningful social activity over young Muslims. Moreover, working side by side interfaith to change local community, might be a good solution to tackle the particularly disconnections, isolation, mistrust and understanding issues. (Young Voices, Young Agents for Change report, 2014) In other words, working with faith communities can be beneficial for public awareness of the specific religious traditions over young generation in the UK. For example, Local Strategic Partnership (LSP) and Primary Care Trust (PCT) organisations have lead discussions between Waltham Forrest faith communities, including three Muslim, three Sikh and nine Christian lieders to receive key messages about developing health. As a result, they have not just shared ideas about health, they also identified each other's culture and religion, they have reduced their prejudices and they have expanded their connections (Face to Face and Side by Side report, 2008). Nevertheless, it could be stated that anxieties about a single faith group dominating might be a barrier for non-Muslim people for side by side collaboration. Furthermore, Archer (2009) claims that young Muslims are only be inclined to integrate in their "Muslimness" aspect instead of appearing as a normal worker of British society. To tackle this issue, local authorities could be guided by Cohesion Delivery Framework so that it could support to bridging and linking them at the local level (Face to Face and Side by Side report, 2008). However, just this factor also could not avoid potential risk view of young Muslim generation. Thus, there may be will obstacles to side by side collaborative social actions.
Hire a custom writer who has experience.
It's time for you to submit amazing papers!
order now
In addition to the obstacle to collaborative work of young Muslims with other religions is that they are still feeling uncertain about their identity due to they are accused of being responsible after 11 September and 7 July catastrophes (Edmunds, 2010). However, this prejudice was defeated by Q-News that and has denounced the anti-terrorist stigmatization. Subsequently, it has stated that this publication has conducted dedication for British citizens to work for common peace by standing against injustice and self interest. Thus, prejudices might not prevent the celebrative social work between young Muslims and interfaith organisations and could not be a barrier for their meaningful integration.
Conclusion
To conclude, Britain has appeared as one of the most important country that acts as a vehicle for interfaith dialogue. Hence, this circumstance has resulted young Muslim generation's social activity to be more meaningful. Furthermore, integrating face to face in common interfaith values might be one of the most effective method that increase young Muslim's social activities such as inviting every year diversity of religious background to