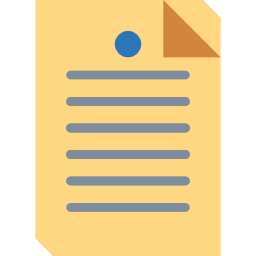 In that year, the hit show catering to toddlers, Teletubbies, was at its peak. Her brother began speaking the language the Teletubbies speak. Their mother also was worried that her son would talk so much like those television characters he always watch on television ;therefore, She was alarmed when she noticed this and she decided to conduct a study about the effects of television viewing on children and hopefully be able to help parents to control their children's television viewing and help them avoid its negative effects. Children nowadays as compared before are more exposed to different types of media particularly on the television.
They spend most of their time in front of their television sets rather than in reading books, doing their home works and mingling with other people etc. Although the television serves as a form of entertainment, when you abuse its use, and make it a habit to watch, it gives negative effects on the behaviour of children ,and in their brain's development. I aim to discover a realistic outcome that will be able to help children to handle their time, behaviour and outlook in life. Body I. Television A. How it can affect one's behaviour Television has its good and bad sides. Programs with positive role models can nfluence people to change their behaviour for the better. However, negative role models can influence people particularly the children to change their behaviour for the worse. Kids are likely to learn things from television that their parents, don't want them to learn. Television can affect children's academic performance and behaviour. B. Response of children According to a book named AACAP 2001 (American Academy of Child and Adolescent Psychiatry) , television viewing is a major influence to children. Children usually watch television for an average time of three to four hours a day.
As they grow older, their time of watching television increases and it affects their performance in school. Television can entertain and can be informative, but it can also influence children undesirable behaviour. Although parents are keenly aware that media can affect their children, almost all of them are not aware that it's becoming dangerous . While television has developed over the years, it became one of our useful ways to access, it also has an unpleasant results of being able to alter and negatively affect people. As you can see, if your child is conventional, television is playing a huge position in their life. II. Effects A.
Hire a custom writer who has experience.
It's time for you to submit amazing papers!
order now
Data Analysis / Discussion Here I will mention their answers according to the questionnaire (Refer appendix). Q1: 72. 73% of the parents said their children spend 4 hours or more in watch TV, 18. 18% of them said their children spend from 1 hour to 3 hours in watch TV, 9. 09% of them said their children not watching TV, and it is illustrated by Figure I . Figure I: Q1 Q2: 64. 29% said they disagree ,28. 57% said they agree ,7. 14% said they do not know, and it is illustrated by Figure II. Figure II: Q2 Q3: 78. 57% said they disagree ,14. 29% said they agree ,7. 14% said they do not know, and it is illustrated by Figure III. Figure III: Q3
Q4: 85. 71%said they agree ,14. 29% said they disagree, and it is illustrated by Figure IV. Figure IV: Q4 Q5:92. 86% said they agree ,7. 14% said they do not know, and it is illustrated by Figure V. Figure V:Q5 Q6: 71. 43% of the parents said from age 6 to 10 , 28. 57% of them said from age 2 to 3, and no one said that their children not watching TV ,and it is illustrated by Figure VI. Figure VI:Q6 Q7: 71. 43% of the parents said calm children during the viewing, 14. 29% of them said belief that it is working on expand their knowledge and culture,14. 29% of them said nothing only to meet their demands, and it is illustrated by Figure VII.
Figure VII:Q7 Q8: 57. 14% of the parents said from 1 to 2, 28. 57% of them said from 3 to 5, 14. 29% of them said more than 5 TVs in the house, and it is illustrated by Figure VIII. Figure VIII:Q8 Q9: : 64. 29% of the parents said sometimes, 21. 43% of them said rarely, 14. 29% of them said always , and it is illustrated by Figure IX. Figure IX. :Q9 Q10: 50% said they agree , 28. 57% said they do not know ,21. 43% said they disagree , and it is illustrated by Figure X. Figure X: Q10 B. Negative effects 1. Behaviour of children I made an interview last month with Khan Yasmin.
I asked her: "What is your opinion about  negative effects of television on children's behaviour ? " She answered, "Today's generation is our future . To build our future we need role models. We need to communicate our traditions, our values and our culture, can we do that? Especially when a child is in her/his own world of fantasy (TV). The foundation of tomorrow's civilization is our children today. Can we name any program our children interested in, have role models? Consequently, children discover ethical ideology from the television, where by the age of 16 they view violence acts , murders, and cases of injustice and so on.
We have given the responsibilities of brining up our kids on the shoulders of somebody else. " Based on the interview it is clearly seen that we have to change our habits in bringing up our children. We should modify our use of TELEVISIONS. It is a tool with two ends. So, it depends on us how to use it. 2. Brain development Television has its negative and positive effects. But children are more exposed to the negative effects because as mentioned, their brains are still developing that's why they don't know what is right and what is wrong. Here are some negative effects of television.
First, is that excessive television viewing can lead to poor performance in school. Because children are addicted to watching television, sometimes they are becoming lazy to do their homework and study for a quiz or a test. In result, they can have poor grades. Second, they can learn things that their parents don't want them to learn like shows filled with stereotypes, television shows presenting violence, and mean behaviour. Lastly, children can see characters smoking, and drinking. By seeing this things, children can think that this acts are good or just normal and they may imitate it. C. Positive effects
After knowing the negative effects of television, let us now move on to the positive effects. First, it can be informative to children. They can learn things about the environment, how to solve math problems etc. Second, it can be form of entertainment. Children can watch television when they are bored and nothing to do at home. When they are watching television it is like their recreation time. Lastly, with the use of the television they can insert or plug video games that they can play with so that they can relax and have fun with their family and friends. III. Researcher's opinion and Solutions A.
Researcher's opinion (Myself) It is the time to know what the researcher's opinion is. Television became dear friend for children. These days they prefer it more than friends. According to my questionnaire, I found strong relationship between children and television. The questionnaire showed that 80% of the children regardless of gender and age watching television daily , also showed that 72. 73% of children aged between 2 – 14 years are watching television four hours or perhaps more per a day (Figure I ). Television programs like a sharp knife, so we can get some benefit, in contrast we can get damage .
However television programs can be help to development of knowledge and awareness of the world, which also helps children to education and entertainment. also they found it a source of fun and comfort. All these are Possible if the television programs were managed by educated people. In addition, television plays a very important role in the upbringing of children. Nevertheless, there are many negative aspects of televisions; many journalists, doctors, teachers and sociologists often take a negative attitude towards television programs.
Yes, television is a good instrument, but on the other hand ,it is a danger encouraging bad habits and negative qualities in the child's personality. B. Solutions In helping parents guide their children in responsible television viewing, here are some suggestions in which they can do so: lay down limits in the viewing time, spend time to bond with your children, resort to reading books and other written materials, be aware of the programs that they're watching and evaluate the shows and commercials they view and most especially, set a good example and serve as the role model for your children to follow.
Conclusion In conclusion, the bad effect of television on children is greater than the good. Also, with the fast paced life and modern technology, parents nowadays unconsciously and unintentionally fail to monitor what television really brings to their children. With commonly both parents busy at work and children left at home watching television, a concerted effort should be considered in order to create discipline and let children gain the positive results of television. References Anderson Daniel, Leoin Stepen ,and Lorch Elizabeth ( The effects of TV program pacing on the behavior of preschool children) Department of psychology, University of Massachusetts, Amherst, MA 01002. AVCR VOL. 25,NO. 2,SUMMER 1977. * "Children and Television" Wikipedia Encyclopaedia . 15Sep. 2010 Online. * Children and Watching TV – AACAP Facts for Families #52. (2001). Retrieved 25/11/2010. * David B. Pruitt , Your Child , Herper Collins publishers, New York:1995. * Huston, A. C. (1998). (Television and the Informational and Educational Needs of Children). Annals of the American Academy of Political ; Social Science, 557, 9-23. http://www. kidsource. com/kidsource/content/TV. viewing. html (25/11/2010) (What Do Parents Need To Know About Children's Television Viewing). November 1993. ERIC Clearinghouse on Elementary and Early Childhood Education. 5 January 2009. * http://www. med. umich. edu/yourchild/topics/tv. htm (16/11/2010) Boyse Kyla (Television and Children). * http://www. allacademic. com//meta/p_mla_apa_research_citation/1/1/2/7/2/pages112729/p112729-1. php Authors: Koolstra, Cees (Viewing behaviour of children and TV guidance by parents: A comparison of parent and child reports). * http://kidshealth. rg/parent/positive/family/tv_affects_child. html (25/11/2010) (How TV Affects Your Child). * "Kalam Nwaem" Slamah Foziah, Channel :MBC 1, Lebanon, 14 Sep. 2006. Appendix (Questioner) : Q1How many hours spent by your child or your brothers every day to watch television? from 1 hour to 3 hours. 4 hours or more. Not watching television. Q2 Disadvantages of watching TV for children more than the advantages? I agree. I disagree. I do not know. Q3 The main reason to watch the children to the television is the lack of people around them? I agree. I disagree. I do not know. Q4 TV affects the academic achievement of the child?
I agree. I disagree. I do not know. Q5 Children imitate what they see on television? I agree. I disagree. I do not know. Q6 Children are attracted to TV, especially cartoons from age: 2 to 5. 6 to 10. 11 to 14. Q7 The most important reasons why parents leave their children in front of the television: Calm children during the viewing. Belief that it is working on expand their knowledge and culture. Nothing ,Only to meet their demands. Q8 How many TVs in your house? 1-2   3-5 +5 Q9 TV affects the sleep times of my child: Always. Sometimes. Rarely. Q10 TV makes my child violent ? I agree   I disagree I do not know