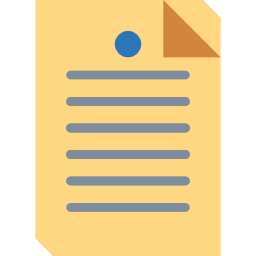 Introduction Industrial organizational psychology is very important in the workplace for encouraging productive worker attitudes and behaviors and for the selection of applicants in the most effective manner (Pond III, 1999). In today's world, there is a great demand for equal employment, equal pay and a satisfying yet productive workplace. These demands present many challenges for the organization and for psychologists. Even more challenging are these same demands in a unionized workforce.
A union is a group of workers who formed to make decisions about the conditions of their work (Trade union, 2007). Members of a union often earn better wages, health care and pension benefits, have more flexibility for work and family needs, and have a voice in enhancing the quality of their products and services. Employers and union officials negotiate a contract that spells out the worker's rights on the job. Without a union, the employer has the power to make all of the policies.
The workers have very few rights and no voice or appeal against unfair rules (Smith, 2007). With unions, workers have rights to seniority, safety, and union representation. Other benefits of union membership include overtime pay, paid leaves, negotiated wages, health insurance, and pension plans. Purpose and Objectives The purpose of this paper is to identify some of the challenges organizations and unions face in the unionized workforce within the areas of I/O psychology.
No time to write a research paper?
Order it from experienced writers now!
For Only $13.90/page

$19.90
Order Now
Areas of I/O psychology such as job analysis, performance appraisal, assessment methods for selection and placement, training, motivation, job satisfaction, productivity, and the work team concept will be addressed. Much of the content of this paper regarding unions will be focused on the United Auto Workers because I am a member of and most familiar with this union. By examining these challenges, I hope to offer suggestions that will bring the union and the organization together to continuously improve and profit. Methodology
A literature survey consisting of books, journal and magazine articles, and internet sources was used to compile data for this research paper. I have conducted interviews with Guy Barger, who is the President of United Auto Workers, Local 685, and Jason Lewis, Human Resource Specialist at Chrysler Corporation. I have also performed an informal survey of several of my coworkers. Findings Job Analysis A job analysis describes the job and the competencies necessary to do the job effectively. A complete job analysis can break down the components of a job, uncover problems, and provide solutions (Dunnette, 1994).
However, when dealing with a unionized workforce, this task can get incredibly complicated. Any change in job analysis or job description covered by union labor agreements must take place with the approval and involvement of the union (G. Barger, personal communication, October 3, 2007). The organization cannot arbitrarily change job descriptions or performance standards. The union tries to work with the company to update job requirements to make them more practical. Job analyses may be negotiated during the bargaining talks.
Just because a company is under union contract does not mean a job analysis cannot or should not take place (Gomberg, 1947). It can demonstrate a need for changes to improve working conditions. Even though negotiations could be tough, if changes need to be made, it is the responsibility of the organization to work with union to see these changes occur. Performance appraisal Performance appraisals are used to review the performance of an employee over a period of time to identify strengths and weakness and to improve performance in the future (Bacal, 1998).
There is usually a negative correlation between performance appraisals and unions because union resistance is likely to occur when management tries to distribute rewards to individual appraisals. Unions are opposed to the biased methods that serve management purposes at the expense of union goals (Glueck, 1979). Although union shops are less likely to use appraisal systems for wages, promotions, and layoff decisions, they do find it plausible to use them in training and disciplinary decisions. Assessment methods for selection and placement
Organizations use a variety of assessment methods to make selection and placement decisions. Assessments help make the selection process more efficient because they extract the applicants whose qualifications do not match the needs of the company (Schmitt, Cortina, Ingerick, & Wiechmann, 2003). When asked about the types of assessment methods used at Chrysler Corporation to select and place the people who join the company, Lewis (J. Lewis, personal communication, October 5, 2007) stated that Chrysler takes great care in providing an atmosphere in which employees can make the best use of their skills.
Chrysler uses several assessment methods including an on-line intake, employment verification, skill and ability testing, group assessment exercises, and interviews. If the candidate is selected after completing these processes, they are then scheduled for a physical ability/functional capacity assessment, a pre-placement medical examination and a drug screen. A broad range of skills is necessary to perform the jobs at Chrysler effectively. Paper-and-pencil tests are used to measure some of these skills. There are currently six tests in the skill and ability test sequence.
They are manual assembly, industrial reading, industrial problem solving, industrial inspection, basic industrial skills, and work background profile. In the group assessment, candidates are asked to complete work similar to what may be encountered on the job. They are assessed on specific performance standards such as safety, quality, delivery, cost, morale, and environment. During the interview process, Lewis (J. Lewis, personal communication, October 5, 2007) stated that Chrysler uses a structured behavioral interview. This ensures that all of the candidates are measured on the same areas in a fair and just manner.
Lewis believes that although this selection process is somewhat arduous, the objective is to make sure that the people who are hired have the skills and abilities that are in line with the needs of the company. Although candidates do not become union members until they accept the job position, the personnel assessment process is part of collective bargaining between the company and the union (Saad, Carter, Rothenberg & Israelson, 2000). Before a unionized employer can do away with or make changes to this process, they must first refer to the contract.
A task force comprised of management and union representatives can then propose ways to make the changes needed and put them into practice. Training Training is necessary in any job setting. In most cases, lifelong learning is required no matter what level of education an employee has (Spector, 2006). As jobs become more technologically advanced, employees must keep up with the changes. In a unionized workplace, studies have shown that there is a lower turnover rate, which helps increase the return on investment in training (Boheim & Booth, 2004).
In fact, a quantitative data analysis conducted by Livingstone and Raykov (2005) shows that not only do unionized workers attain higher levels of education or certification than non-unionized workers, but they generally stay on the job longer as well. A survey conducted in 2003 by the Trades Union Congress (TUC) of the UK showed that 39% of union members received some sort of training within a three month period, whereas only 26% of nonunion members received training in that same period (Hoque & Bacon, 2006).
Union members are more likely to take part in training opportunities when it is negotiated through collective bargaining between employers and unions. These training opportunities include job-related training, formal educational attainment and non-degree courses. They are also more like to be sponsored by their employers through tuition assistance programs (Livingstone & Raykov, 2005). Motivation Motivating employees is a useful way to increase production and maintain positive interactions between the company and its workers. Rewards often have the greatest effect on employee behavior.
According to the expectancy theory, people will be motivated if they believe that their efforts will result in a desirable reward (Behling & Starke, 1973). However, not everyone values the same reward. Pay for performance theories, which emphasize increased pay or bonuses according to performance levels, may seem like a probable solution (Hume, 1995). However, in a union setting, individual compensation must be applied across the board and increased only through seniority. Profit sharing plans may be more in line with the union's idea of pay for performance systems.
Profit sharing is a system negotiated between a company and union that entitles employees to a share of the net profits (Profit sharing, 2007). Although these types of plan brings employees together for the common goal and distribute the rewards equally, profit sharing has many drawbacks. Employees receive the reward no matter what their level of performance may be. Eventually, employees believe they are entitled to the bonus and it becomes less of a motivational factor (Heathfield, 2007). Job satisfaction I performed an informal survey on some of my co-workers at Chrysler and found that, overall, job satisfaction was very low.
Many reported that they did not feel a sense of achievement from their job. There are very few opportunities for promotion. Instead, the company recently announced its plan to lay off 33% of its workforce. Morale is low, which is causing relationships with colleagues to become strained. Although everyone I asked was satisfied with the pay, they are concerned about their future. The new contract allows a two-tier wage system in which the company will offer buyouts and retirement packages and either replace the retirees with lower-waged workers or not replace them at all.
This does not affect the current workers' pay. However, down the road when the lower-waged workers outnumber the higher paid workers, wages will be reduced through contract ratification. My co-workers feel increasingly demoralized and betrayed by not only the company's management, but by the UAW's officials as well. All in all, the main concern is job security. Job security is increasingly diminishing in many unionized industries. In an effort to cut cost and increase productivity, more organizations are turning to outsourcing and offshoring (Amble, 2007).
Employees are finding themselves either out of a job or in a less satisfying one. Productivity Some organizations believe that unions make companies less efficient because they enforce work parameters. On the contrary, there is a positive link between union and high productivity (Doucouliagos & Laroche, 2003). The union affords the workers a voice. No one knows the job like the worker who does it. So who would best be able to offer suggestions to improve productivity? Management is more likely to respond to the union employees' needs and ideas.
Work team concept The team concept is rapidly growing in the automotive industry. Through cross-training and job rotation, a more knowledgeable team of workers is created (Belilos, 1999). In order to compete with companies like Toyota, Nissan and Honda, the Big Three automotive companies are turning to a team-based environment. At Chrysler, the Workplace Organization Model (WOM) is being implemented to increase quality and efficiency, reduce costs, and empower the operator in the manufacturing process.
There are many benefits of switching to the team structure. Problems can be detected and corrected quickly. Job rotation provides an ergonomic balance. Communication and awareness will be improved. Employees have more opportunities to participate in problem-solving, process audits, and continuous improvement efforts. Management's main focus is now to support the team and its operators (Workplace Organization, 2007). A change of this magnitude in workplace operations would not have been possible without the consent and participation of the union.
When there is a joint administrative effort between management and the union, transition to the change will be more stable and is likely to be sustainable (Hunter, MacDuffie and Doucet, 2002). This is because employees generally respond more favorably to change if their union representatives support the change. Conclusion The challenges for unionized organizations are somewhat different than non-union organizations. The main difference is the psychology of management. To be effective in a union environment, managers must partner with unions to achieve the organizational goals.
Involving the union in a variety of decisions will diminish the amount of resistance. The union does not want to be involved in every business decision, only those that are critical to the union members it represents. Cooperation between unions and management is vital to the organization. An effort has to be made to come together to address and solve problems that affect everyone. Implications/Suggestions In order to prosper and develop, the company and union must act cooperatively with a shared outlook for the welfare of the company and its stakeholders, such as the employees, customers, and shareholders.
There are several ways to continuously improve and profit, but is must be a harmonized effort. First, a collective bargaining agreement needs to be beneficial to both parties. Usually the labor contract outlines such issues as pay, benefits, health and safety and training, as well as grievance and disciplinary procedures. These agreements need to also take into account the competitive pressures of today's globalizing economy, new technology and the possible need for restructuring. After all, if the organization fails to remain competitive there may not be an organization for which to work.
Second, management and unions need to make improvements in their dealings with each other but maintain a traditional approach to their relationship. The "us versus them" mentality is detrimental to everyone. Identify the issues that have a negative impact on the relationship and find ways to communicate more effectively with each other. Third, create joint committees with members of management and union to meet on a regular basis to address and solve problems. These committees can be applied to a variety of categories, such as health and safety, diversity, workers' compensation, and labor-management.
The key is cooperation. Cooperation between management and unions benefits the work environment. It provides a stable, nonviolent workplace that can improve productivity, communication, workplace morale, company loyalty and can ultimately produce more jobs through expansion. References Amble, B. (2007). Is corporate America cutting its own throat? Management-Issues Ltd. Retrieved on October 7, 2007 from http://www. management-issues. com/2007/9/27/research/is-corporate-america-cutting-its-own-throat. asp. Bacal, R. (1998). Performance management. New York: