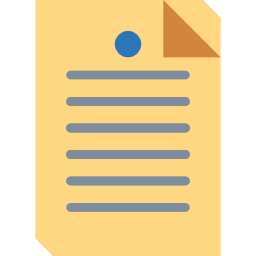 Providing impeccable guest services to hotel guest Clangor A. Young Columbia Southern University When we define guest services, we think about the impeccable services that are provided to guest when they come to a limited or full service hotel. Guest services are important for it is the driving source of revenue for a hotel establishment. If the guest feels like they have been serviced with excellent guest services they are more than likely going to be a repeat customer.
Therefore it is imperative that all employees of an establishment be trained in giving impeccable guest services. All employees should be trained in the essential basics of how to greet guests. This is basic customer service. All customers should be made to feel that they are valued guest. Employees should also be trained in how to handle guest that are irate. They should be trained in how to manage their tone and style when speaking with guest. Guest service is an art that must be perfected on a daily basis by each employee.
This research paper will explore how service makes the difference, also how guest revive and loyalty are the main factors in guest retention and how the guest service representative must be trained effectively. Guest service makes the difference in any hotel. The guest should have a quick check in and or check out. No guest likes to When guest come too hotel they want immediate service. They want to be acknowledged and then served. There is a very small window with this mechanism. Guest want to make sure that they are valued and receive a quality check in. (Fallen, 2009) The check in should be courteous, willing, and helpful.
No time to write a research paper?
Order it from experienced writers now!
For Only $13.90/page

$19.90
Order Now
There is nothing that is ore distasteful too hotel than it is to witness an irate guest. In my experience when guest are not given top priority they tend to get irate. In my fifteen years of service I have only dealt with two irate guests. As a member of the guest service team it was my responsibility to handle the situation. If it is handled on property representatives put the hotel in a better position. If the situation cannot be resolved there is at many hotels a manager or guest assistance department that can handle the situation. The problem comes in when the guest is allowed to leave the hotel and memories fester.
Service always makes the difference. It sets you apart from the hotel that is around the corner or down the street. Guest service and loyalty programs are the main factors in guest retention. Guest retention makes the hotel revenue. Our main focus at the hotel should be to continue to serve our guest over and over again. We want the guest to always have a good experience and come back to the hotel. In other words we want to retain our guest. Guest retention means customer loyalty. When a customer is loyal to a hotel; the customer will be a loyal supporter of that brand. Loyal porters of the brand are customers for life and usually are free advertisement. " (Fallen, 2009) Loyal customers will promote the business throughout the community, to their friends and entire community circle. Many hotels have a guest loyalty program. With this program, the guest is awarded for their hotel stays. Usually the points are awarded based on the amount of the room rate paid per stay. "Through a loyalty program, customer and transactional data can be collected, and the intelligent use of that data will provide a much clearer picture of the customer base – and this ill lead to more profits from the beginning. (Lucratively, 2012) "It is widely acknowledged that the survival of hotels in the current state of competition where most Hotels possess similar luxurious physical facilities depends to a greater extent on the delivery of service quality that delights guests. Quality has to be initiated, planned, monitored, delivered and sustained. " (Global Management, 2012) Training is the key to effective guest service. The guest services representative must have a very positive attitude and a smiling face. The guest experience should be without error.
Moreover, the main objective of guest services is having someone from the hotel always being accessible when they are needed. Additionally it is the attitude of those providing these services that is very important. The guest service representative should also always have welcoming words. The representative must be questions and need answers from knowledgeable guest service agents. A part of guest service is the Housekeeping staff, "being minimally skilled and paid, are the hotel personnel most resistant to training. But they can excel, and the best hotel maids take fierce pride in their craft.
This is very detail-oriented work, and the difference is in the details. The best housekeeping personnel are extremely observant and not assumptive. They cast a wide net for cleaning including places like under the bed. They can rearrange things slightly, but should never move your possessions. And they should not take away anything unless it's in the garbage or recycling bin. They should not remove newspapers, half-empty water bottles, or shopping bags. It's infuriating when the maid takes your razor or half-eaten candy bar. (Lucratively, 2012) In conclusion guest services can be measured by making ere the guest expectations were delivered. This starts at the check in and goes through the stay of the guest. In addition, the