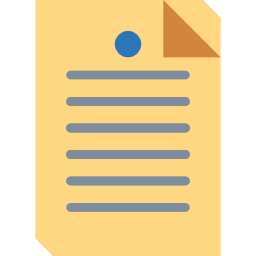 Thirteen Days: A Memoir of the Cuban Missile Crisis outlines an important part of American History.
This is a SAMPLE book report on Thirteen Days: A Memoir of the Cuban Missile Crisis. You can see that Paper Masters has provided a review and summary of the book Thirteen Days. Thirteen Days outlines an important part of American History. Custom research papers in History topics are Paper Masters specialty. If you have a book review to write, consider outlining your book review in the following way:
After reading the book "Thirteen Days: A Memoir of the Cuban Missile Crisis" by Robert F. Kennedy provide a summary and review.
Now, looking back on the events, share your thoughts on what you think could have been done differently to not necessarily prevent the Cuban Missile Crisis but rather bring the conflict to a close.
If necessary you may look at other publications for insight as well as any articles or news clippings pertaining to that period in history.
Sample Book Review on Thirteen Days by Robert F. Kennedy
Thirteen Days: A Memoir of the Cuban Missile Crisis by Robert F. Kennedy is a concise and gripping first person narrative about a significant period in or countries history. Written by the President's brother from his unique personal perspective, this book offers insights which are not available in other accounts. While it may not be as comprehensive as some books, Thirteen Days offers a quick read certain to clarify the events of the Cuban Missile Crisis. Examining a text like this with the benefit of hindsight might lead some people to question whether or not the President and his advisors acted as effectively as they might have during the Crisis. However, after reviewing the facts I question whether other actions might have brought the conflict to a close any sooner.
Hire a custom writer who has experience.
It's time for you to submit amazing papers!
order now
In his book, Thirteen Days, Robert F. Kennedy lays down his blow by blow coverage of the showdown between the United State and Soviet Union that took place over 13 days in October of 1962. He outlines the ongoing interaction between the U.S. and Soviet representatives as the United States confronted the Soviet Union over their installation of missiles in Cuba. Robert Kennedy served as an advisor at the time, part of a diverse group of advisors including Secretary McNamara and Secretary Rusk, seeking to counsel his brother, President John F. Kennedy, regarding the best response to the Soviets deployment of nuclear warheads to Cuba. This book offers a personal account from the privileged view inside those committee sessions which ultimately dictated the United States' actions during the Cuban Missile Crisis.
Above all, this book shows how President Kennedy built a diverse group of advisors and drew from their varied perspectives and backgrounds to debate all the possible alternatives. The text details the discussion and action taken and not taken, sometimes following conversation and movements hour to hour. This is the first-hand story of how President Kennedy was guided to move the United States out of the Cuban Missile Crisis by using a blockade to pressure the Soviets into peaceably removing missiles from Cuba.
In his book, Thirteen Days, Robert F. Kennedy brings to life the palpable tension of the Cuban Missile Crisis. He vividly describes the massive pressure placed on the President and his advisory committee to seek an immediate resolution. Robert was privy to the President's personal thoughts and therefore was able to provide a more poignant unlike other cabinet members. He succinctly outlines JFK's resolution to find a peaceable, non-military alternative to the crisis and persuades the reader to agree that the actions taken were the right actions to take.
While the author is clearly partial towards supporting the actions taken by the President and his advisors, should be considered required reading on the subject. It offers a thorough outline of events surrounding the Cuban Missile Crisis, providing sufficient information for someone unfamiliar with the events without delving too deeply. The clear and concise text and down-to-earth style makes it accessible to the average reader. Robert Kennedy's unique perspective provides insight into the key players in this incident not available in most factual accounts. The addition of clarifying primary source documents, such as correspondence between John F. Kennedy and Khrushchev, declassified photos and speech transcripts also added to the usefulness of the otherwise brief text.
Going back and redoing the Bay of Pigs not being possible, I find it difficult to suggest that alternative actions on the part of Kennedy and his advisors might have ended the Cuban Missile Crisis more efficiently. Granted, Robert Kennedy provided more in depth information on the blockade efforts which eventually were implemented and less depth on alternatives. But what I can't forget is that it did work. Ignoring Khrushchev was not an option. Military attack not an option as far as I am concerned; conflict rarely been quick, they had to avoid nuclear war at all cost. The option taken allowed for the least threat and the most utility. If the blockade had not worked, or at least contributed in moving forward the peace talks process, then an alternative would have been employed.
Although some people supported a more aggressive military campaign, it seems likely that this would have blown up in the United States' face. Instead, the naval blockade allowed the President to more peaceably defuse the situation. It is obvious that President Kennedy and his advisors struggled with their decision and attempt to find the best solution. They clearly understood the widespread impact that their decision would have. Is it possible that the group could have come up with a solution earlier. Adlai Stevenson offered the idea of a missile swap for the Jupiters in Turkey early on (39). In the end Khrushchev appears to have been influenced by Robert Kennedy's statement that, although there could be "No quid pro quo" with the Turkey missiles under pressure, it was expected that the United States would remove them after the crisis was over (83). It is possible that offering this opportunity would have hastened the resolution, but doubtful.
First of all, Kennedy would not have easily secured public favor for that approach. Secondly, I think that perhaps the days we spent in limbo were essential to the process. Forget public opinion, yes, we could have followed the advice of Stevenson earlier. But that would have been giving in to a single opinion without deliberation. It could just have easily have been the wrong opinion. To me, the most comforting information in this book is when Robert Kennedy explains how others sometimes tried to exclude people from President's advisory if they disagreed with the general consensus, but Kennedy always found out, expanded his meetings to include them because he wanted people to raise questions and present other viewpoints (89-90). Because Kennedy was open to alternatives, and was willing to give "every opportunity … to the Russians to find a peaceful settlement which would not diminish their national security or be a public humiliation", he was able to take advantage of the Khrushchev's willingness to save face without succumbing to the pressure to take military action.