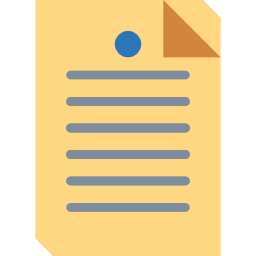 Background of the Study Conventions of society on color preferences, whether on age or gender, are nothing but stereotypes. The traditional adage of "pink is for girls while blue is for boys" may be proven wrong. About 80% of the information which is incorporated through the senses is visual and it influences an individual's everyday decisions.
Individuals use color in choosing certain objects such as identification and selection of different kinds of food and drink, toys or cars and dresses. Colors also influence object preference in many situations, like a color of a house, clothes and furniture. However, color does more than just give objective information about the world, for it also affects an individual's feelings. It possibly may dictate a person's moods and emotions, perceptions, likes and dislikes. Such influence by a certain color is an important center of research in color psychology, which is called color preference.
Color preference is the tendency of an individual or a group to prefer some colors over others or a strong inclination that results from identification with a certain or favorite color. People are affected by different color stimuli and it varies from person to person. However, color does more than just give us objective information about our world; it affects how we feel. A preference for a specific color can be related to how a person may or want to feel in any situation and even how it may be the basis to remember certain experiences. Many investigations have indicated that children and adults, depending n the gender and age, have differences in preferences for colors. A study done by Eysenck (1941) found that there was a relationship between gender and color and that people have a general preference for color. According to Ellis & Ficek (2001), females and males tended to be somehow divided in preferring both green and blue and said that it may be affected in taking the view of neuroscience. On the other hand, Davis, Pitchford & Seerif (2009) found out that color preferences emerged with age and that perception of color was shown to have a mediating role in determining a color preference.
No time to write a research paper?
Order it from experienced writers now!
For Only $13.90/page

$19.90
Order Now
Additionally, children prefer colors they find to be pleasant and comforting and it can be changed and can vary while adult color preference is usually non-malleable. Although with these researches, color psychology received minimal attention to research probably because of the inevitable 'instability' of the results that may vary in different researchers in the past decades. This instability is mostly due to the unpredictability of the color's variables, making it difficult to come about with results that will lead to a concrete conclusion (Child, Hansen, & Hornbeck, 1968).
Another problem is that there is no known direct cause of why and how an individual develops the certain attachment to a specific color, which brings the researchers to assumptions rather than backed by empirical evidences. With these in mind, color preference now holds a huge impact in a person's everyday life for it can be found basis on how people will act in certain situations and is not just brought about by what parents or peers have taught to an individual to like. Moreover, the need for a new research on the issue is a priority because even some of this research's credible references are decades old.
This paper now aims to determine what these specific color preferences are, its occurrence over time, its societal effects on an individual and its psychological cause, bases and changes. B. Statement of the Problem This study aims to answer the following questions: 1. What colors are preferred by male and female individuals? 2. What changes in preference occur over time or as they age? 3. What are the psychological and societal causes and bases of the preferences and changes that happen? C. Significance of the Study Developmental Psychologists.
Psychologists, from the field of Developmental Psychology, are concerned with the nature of human development or change in the cognitive, social, emotional, behavioral and physical aspects throughout the life span and this study will help them understand the role of color preference as a building block in development. Consumer Psychologists. Psychologists, from the field of consumerism, study people's emotional, cognitive and behavioral responses to a wide variety of stimuli (advertisements, packaging, products, etc. and this study will help them understand how color preference plays an important role in the selection of a product based on its appearance. Future Researchers. Because this study has received minimal attention in the past decades to contribute to the growth of this discipline, this will help future researchers solve why people have color preferences and to improve this study. They are also heeded to develop researches based on how these preferences will affect the person's behavior. D. Scope and Limitations This study focuses on the color preferences of an individual based on their age and gender.
This will also concentrate on the possible cause and effect and relations between the two, the psychological implications and societal effects to the preferences. Because this research is not empirical, this study will no longer conduct interviews and surveys to the population. Moreover, this will not discuss any behavioral outcomes due to a person's color preference. This study attempts to discuss the causes to take such preference. E. Materials and Methods This research employs a Descriptive Method since the researchers aim to escribe and to discuss color preferences based on an individual's gender, age, their possible relations with each other and the psychological explanations causing the phenomenon. This method is defined as "a process of gathering, analyzing, classifying and tabulating about prevailing conditions, trends, processes… and then making adequate interpretation about such data…" (Calderon & Sanchez, 1995). With this, Descriptive Method is believed necessary for the study. Different reference materials containing data relevant to the research was gathered such as books and journal articles from scholarly periodicals and online sources.
F. Definition of Terms For a common frame of reference, the following terms are operationally and conceptually defined. Color Preference. This refers to the tendency of an individual to be inclined to one specific color. Color Psychology. This refers to the application of the study of psychology into sensation and perception of colors. Hue. This refers to the description of color we readily experience when we look at color. (Briggs, n. d. ) Perception. This refers to the brain's interpretation of a received sensation. Psychology. This refers to the scientific study of the overt and covert processes of the mind.
Saturation. This refers to the dominance of hue in a color. (Briggs, n. d. ) Sensation. This refers to the stimuli received by the main senses of the body. Value. This refers to the linear axis running through the middle of a color wheel. (Briggs, n. d. ) Chapter 2 DISCUSSION Colors A. Definition of Color Color studies began with the interaction of light and color because without light a person cannot observe a color, shape, or space. Understanding light and color was greatly aided by Isaac Newton's discovery that white light contains all visible color.
A person can see colors because wavelengths of light vary; high energy light appears violet, while low energy light appears red. (Cherry, 2011) B. Perception and Sensation C. Theory of Colors Psychology of Colors Color psychology is the study of color as a factor of human behavior and consists of varied studies on color preference. Color preference is a vital aspect of an individual's visual experience that influences a wide spectrum of human behaviors: buying cars, choosing clothes, decorating homes, and designing websites, to name but a few. When an individual reacts to colors, a number of factors may influence that reaction.
A person's culture, gender, age, emotional and mental state, specific experiences, mood — as well as the appearance, combination and other properties of the colors themselves — can all affect the reaction. An individual's experience of color is influenced by one's personal and cultural associations. One would tend to approach or withdraw from objects based on how pleasing a color is or how others would imply meaning to it (Lescroart, 2010). Based on an interview conducted by Sohn (2010), Karen Schloss, a graduate student in psychology at the University of California, Berkeley agreed: I might like purple more than you because my sister's bedroom was purple and I had positive experiences there. My own personal preference is determined by all the entities you've encountered of that color and how much you liked them. " Color preference is also influenced by societal affiliations. Sohn (2010), "… But it shows that people are generally interested in the subtle differences between people and what has driven that. Color provides a tool to understand why we like some things more than others. " (Sohn, 2010) While perceptions of color are somewhat subjective, there are some color effects that have universal meaning.
Colors are perceived as warm or cool primarily because of long-held and universal implications. Colors in the red area of the color spectrum are known as warm colors and include red, orange and yellow. Warm colors can bring forth emotions that range from feelings of warmth and comfort to feelings of anger and hostility. Alternatively, colors on the blue side of the spectrum are called cool colors and include blue, purple and green. These colors are often described as calm, but can also bring about feelings of unhappiness or lack of interest (Cherry, 2011).
Moreover, warm colors are linked with the heat of sun and fire and are generally considered as high arousal colors. On the other hand, cool colors are associated with the coolness of leaves, sea and the sky and are considered as low arousal colors (Pantone, n. d. ). Research History on Color Preferences A. Color Preferences By Gender Most researchers may have not exactly agreed to what color do individuals prefer according to their gender, but all of them said that there is significance only to a little extent. Work (2011) concluded that only blue is the favorite color for both males and females like.
However, they differ in the color that genders dislike, having brown for men and orange for women. Ellis and Ficek's (2001) conclusions almost agrees to that of Work's, where men places Blue and Green as their top two with the women's counterpart interchanges the two colors. Eysenck's (1941) experiment also sees no difference between the two sexes, ranking Blue, Red and Green as the participants' favorite colors. Early researchers also saw if color properties would have affected an individual to such preferences in colors.
Eysenck pointed out that the color's luminosity may have affected the decision, but no longer elaborated the reason, which is confusing for the researchers of this paper. Child, Hansen, and Hornbeck (1968) focused little on sex differences, but noted that males prefer cool colors while women prefers warm, appearing not later than 17 years of age. On the other hand, Work presented a more accurate explanation that may have a role in preferences. He said that men tended to be inclined toward shade colors, or those colors with black added, because it make them feel dominant and mysterious.
It is the contrary for women, liking tint colors, now colors added with white, because it made them feel young and soothed. Moreover, Work said that light and dark colors are preference for both sexes, while soft colors were preferred by women, and bright by men. B. Color Preferences By Age If there is any relation between color preferences and the individual's age, the answer would be a yes, an almost significant yes. Michaels (1924) experimented on 6 to 15 year-old boys and concluded that there is only a little importance on colors but presented a big factor on the reason of why the preference is present.
While green occurred as a favorite color for six year-old boys, the remaining years turned their attentions to like blue. Michaels said: Several possibilities present themselves as means of explanation. Should we consider that at 6 years and under there is no appreciation of the aesthetic sense; or that the individual undergoes physiological changes, which mature at 7 years, bringing into development a physiological mechanism which causes to see objects in a different light?
There might be some psychological basis for explanation where the individual the keener sense of perception to aid him in his judgments. Perhaps his social environment is changed at this period to allow a little freedom of action – a vital influence of an individual in general. Could it not be that the innate tendency was unable to find a field of action until properly stimulated? These are some suggestions along the lines of which one could work out a case on the evidence at hand… whether the explanation is physiological or psychological (p. 82).
Most researchers, however, focused on the properties of color as determinants if there are significant differences that can be found. On value, the darker category was found preferred by older individuals, opposing younger ones who likes lighter ones, as said by Lee, Gong, and Leung (2009). Meanwhile, Child, Hansen, and Hornbeck concluded that cooler colors are preferred by all ages, which is becoming prevalent as early as six, and that there is little to no significant transcendence of color preference, raising their point to the study of Burnham, Hanes, and Bartleson in 1963 as cited in their article.
But they still stressed that changes may still occur because the individual may be socially-affected, which may then change his attention from the color's saturation as a criterion to its hue. They also added that if there is change by age, the change in cognitive functions of a child to an adult is one big cause. This is affirmed by the study of Davis, Pitchford, and Seerif (2009), which in their experiment showed that adults are more in favor of desaturated and hue colors than that of saturated ones.
C. Possible Factors affecting Color Preferences Except the properties of colors and cognitive functions that is earlier mentioned, this study saw no clear cause to explain everything as different researchers concluded either biologically, psychologically, or both. Ellis and Ficek presented a biological origin that it may be a neurohormonal factor that affects color preference, but not elaborated further because the evidence supporting the hypothesis is an experiment in rats and is currently in study.
Another one is that color preference came about by retinal biochemistry and the way the brain processes color information, which is sensitive to some colors that is found different in sexes. Females are more sensitive to pink and, while males are more sensitive to green and blue. Lee, Gong, and Leung also noted that elders would prefer colors related to joyful events, while the younger ones would prefer those that will make them comfortable. They agree to Child, Hansen, and Hornbeck's hypothesis that color preference may be emotionally-evoked which may be an influence of an individual's experience with the color.
Chapter 3 SUMMARY, CONCLUSIONS AND RECOMMENDATIONS SUMMARY This paper attempted to determine the colors preferred by male and female individuals, their changes in preference in their occurrence over time and the psychological and societal causes and bases of the preferences and changes that happen. The research design used in this study is the Descriptive Method wherein data from books and journal articles from scholarly periodicals and online resources were used to answer the research questions posed. The research findings are the following: 1. The color blue is generally preferred by all individuals.
Based on the color properties, both genders differ in color preference with males liking cool, bright and shady colors while females favor warm, soft and tinted colors. 2. The changes in color preference by age are not specific. Cooler colors are commonly preferred throughout the life span but changes are caused by an individual's changing criterion, from saturation to hue. 3. Psychologically, color preference exists from an individual's emotion, cognitive function and perception stored in memory related to the color. Society also influences color but is yet to be proven. CONCLUSION
Based on the findings of this study, the researchers therefore conclude that an individual's color preference does depend on age, gender, and the color's properties. RECOMMENDATIONS After drawing the conclusions of the study, the researchers hereby make the following suggestions/recommendations for future researchers: 1. In conducting further research on color preferences, an Empirical Method should be used to gain more accurate and more meaningful results and data. 2. It should focus on the biological bases because only a few researchers have produced information about the biological aspects of color preferences. . It should also focus on the effects of color preferences to an individual's behavior and inclinations to certain objects. REFERENCES Briggs, D. (n. d. ). The dimensions of color. Retrieved from http://www. huevaluechroma. com/ 012. php. Cherry, K. (n. d. ). Color psychology: How colors impact moods, feelings, and behaviors. Retrieved from http://psychology. about. com/od/sensationandperception/colorpsych. htm. Child, I. , Hansen, J. , & Hornbeck, F. (1968). Age and sex differences in children's color preferences. Child Development, 39(1), 237-247. doi:10. 2307/1127374. Ciccarelli, S. , & Write, J. N. 2009). Psychology (2nd ed. ). Jurong, SG: Pearson Education South Asia Pte. Ltd. Davis, E. , Pitchford, N. , & Seerif, G. (2009). Does colour preference have a role in colour term aquisition?. British Journal of Developmental Psychology, 27(4), 993-1012 doi:10. 1348/026151008×399916. Ellis, L. , & Ficek, C. (2001). Color preferences according to gender and sexual orientation. Personality and Individual Differences, 31(8), 1375-1379. doi: 10. 1016/S0191- 8869(00)00231-2. Eysenck, H. (1941). A critical and experimental study of colour preference. The American Journal of Psychology, 54(3), 385-394. doi:10. 307/1417683. Lee, W. , Leung, C. , & Gong, S. Is color preference determined by age difference?. Retrieved from http://www. iasdr2009. org/ap/Papers/Orally%20Presented%20Papers/Behavior/Is%20 Color%20Preference%20Affected%20by%20Age%20Difference. pdf. Lescroart, M. (2010). Favorite colors: Color preference determined by desirability of objects. Retrieved from http://www. scientificamerican. com/article. cfm? id=favorite-colors. Michaels, G. (1941). Color preference according to age. The American Journal of Psychology, 35(1), 79-87. doi:10. 2307/1127374. Munger, D. (2005). Color preference in kids and adults.
Retrieved from http://scienceblogs. com/ cognitivedaily/2005/06/color_preference_in_kids_and_a. php. Pantone. (n. d. ) How does color affect us? Retrieved from http://www. pantone. com/pages/ pantone/Pantone. aspx? pg=19382=29 Pinel, J. (2008). Biopsychology (7th ed. ). Jurong, SG: Pearson Education South Asia Pte. Ltd. Sohn, E. (2010). Color preference determined by experience. Retrieved from http://news. discovery. com/human/colors-preferences-evolution-style. html. Work, S. (2011). True colors – breakdown of color preferences by gender. Retrieved from http://blog. kissmetrics. com/gender-and-color/.